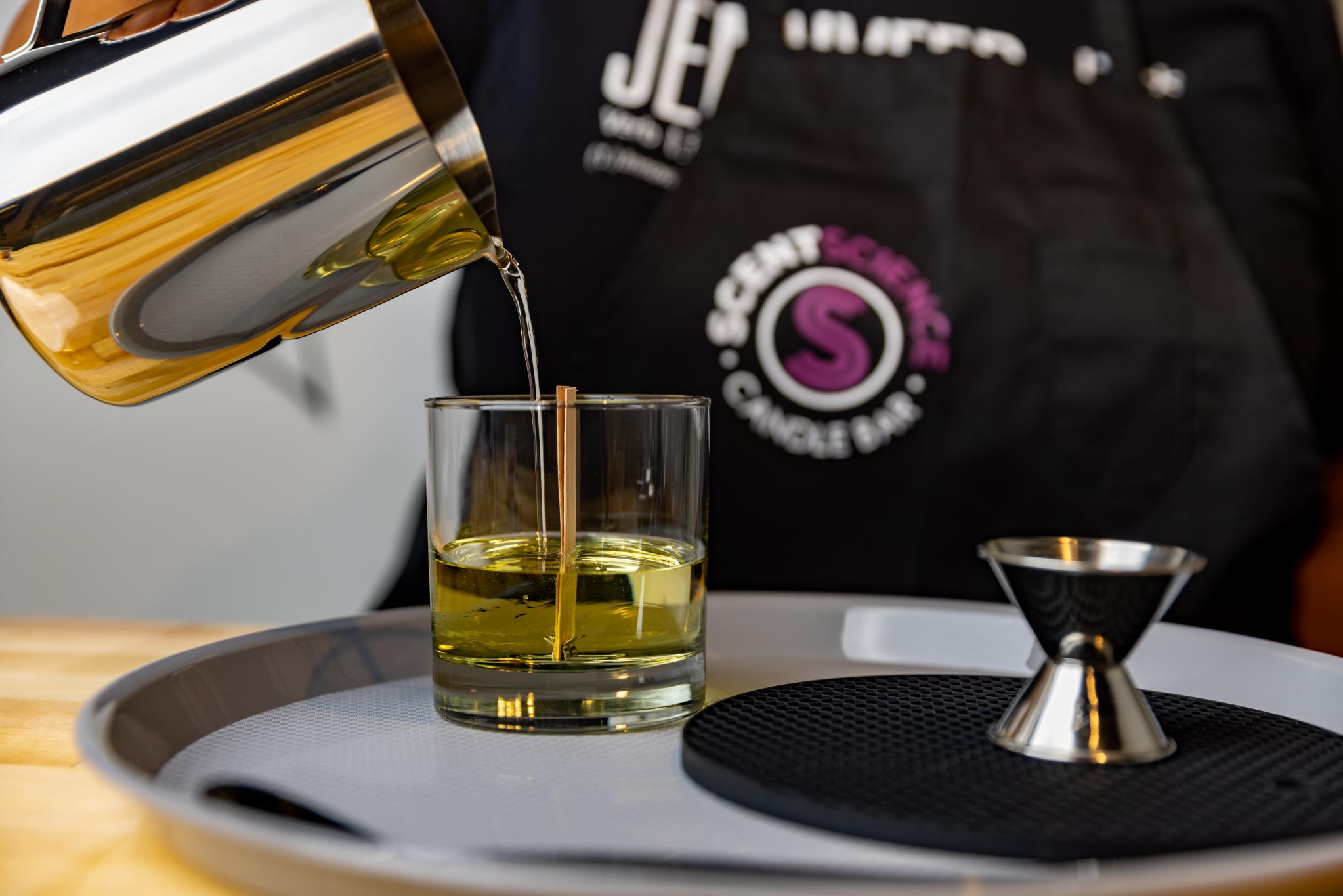 Impressive
Scent Science Candles
With Scent Science Candles, you can indulge in the warm glow and captivating scents of our candles, knowing that they are crafted with non-toxic soy wax, eco-friendly wooden wicks, and clean-burning fragrance oils. Embrace a sustainable and enjoyable candle experience with us.
Pour Your Own Candle Experience
At our candle bar, you'll be able to enjoy a fun and relaxing atmosphere where you can spend time with friends, family, or just by yourself. We'll provide all the materials and guidance you need to create your own unique candle, making it the perfect activity for all ages.